About Us
The 'Cottage' Nursery has been established for over 40 years. We are situated in the grounds of St James' First School, overlooking open fields, in the picturesque village of Gaunts Common 3 miles from Wimborne Town centre. Our aim is to make learning fun and the Cottage a great place to come to. This is a fantastic community environment working in partnership with the children, parents, staff and committee.
We offer flexible childcare at highly competitive hourly rates which can be tailored to the individual needs of each family, for children aged 2 to 11 years (end of year 6). We are open Monday – Friday 8am – 6pm during term time and 7 weeks for holiday club for children aged 3 to 9 years (end of year 4).
Our highly qualified team of staff adhere to the correct child to staff ratio's in line with Ofsted recommendations. We follow the Early Years Foundation Stage Curriculum. All children are treated as individuals and their learning journey reflects this. We accept the Government Funding Entitlements for children age 2, 3, and 4 years olds.
To view the setting and meet our team or come for a taster session, please phone 01285 840679 or visit our website www.stjamescottage.co.uk for more information.
Meet the staff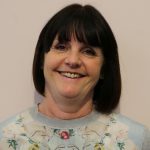 Sharren Jakobsen                    Carol Potter                                 Sue Lambert
Manager  / Trustee                   EYT Team Leader                       Team Leader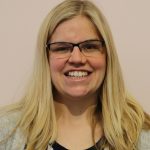 Kerry Curchin                    Lucy Smith                         Nicky Healey
Team Leader                      Pre-School Assistant        Pre-School Assistant
Anne Cadman                       Emily Moy                         Hayley Thompson
Pre-School Assistant           Pre-School Assistant       Bank Staff
Issie Curchin
Bank Staff
Meet the committee
Guy Reynolds                             Wendy Reeves                           Hannah Francis
Chairperson/Trustee              Treasurer/Trustee                      Secretary/Trustee
Trustee                                           Rebecca Steele                          Rebecca Trubridge
Jenny Spence                                 Fundraising Member             Fundraising Member
Alan Willey
Co-opt Member